YO everypawdy!!!! I turned 10 on Oct. 1! I bin a tripawd for a little over 9 years and I am still going strong! We bin celebrating here in Oaktown for three days straight and I bin too busy to post.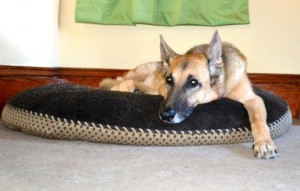 But considering my maw was worried I would never make it this far we have had every reason to PAWTAY!!!!! AND thats just the kinda grrrrrl I am! Pawty 'til I DROP!!
So, I had to kick some butt to get things going …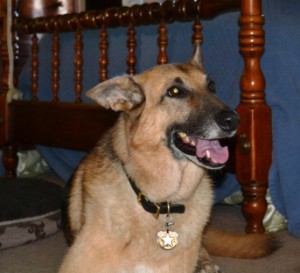 First we decorated the house …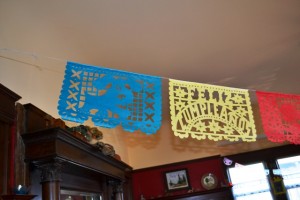 Then "Auntie" Carla came to hand deliver my baked goods!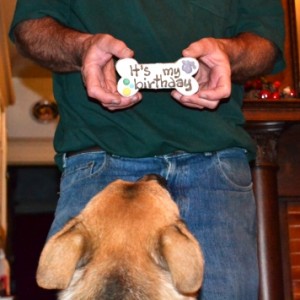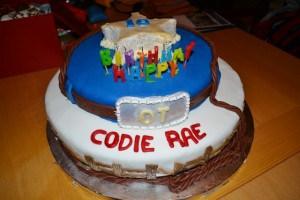 OMD it was soooo pawesome!! Lookit that western theme and the Sheriff star on top! Then … we lit that suckah on fire!!!!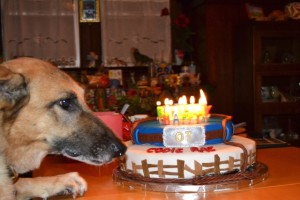 Then we had a sing along 🙂 'cause we were so excited!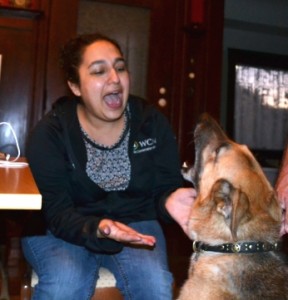 Auntie Carla had to leave 🙁 and we were tuckered out so we waited 'til the next night to continue the festivities … When there was STEAK!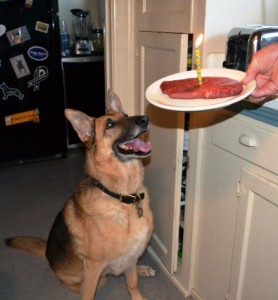 Lookit me drool!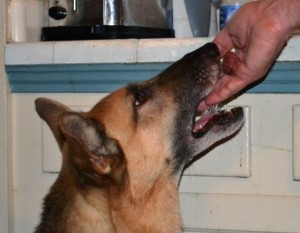 And then a little Tomatero Farms organic pink watermelon to cleanse the palate…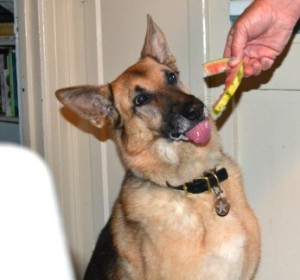 And finally that most pawesome Paw Patch Pastries cake!! Woohooo! My Sheriff star had bacon in it!! Most excellent …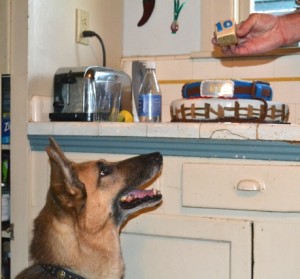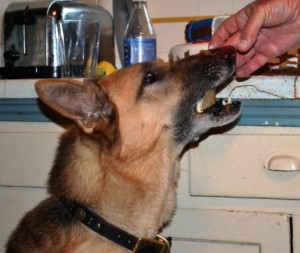 OK, I am soooo full and kinda wanta puke. But hey,  it was so worth it! Thank you Auntie Carla! And thank you Tripawds Nation for celebrating with me :)!!
xoxo,
Codie Rae