Wow, the ampuversaries have been coming fast and furious! Happy, Happy Everypawdy!
And then………Monday there was MINE! Yesh! The whole 'hood was celebrating, in fact, everypawdy was so excited about my 'Pawday'* that they started celebrating a whole day early! I've never seen so many fireworks! And this 'hood is known for its fireworks. And the noise was deafening. WooHoo! Mr. Goody Three Paws Travis was a scaredy cat. He didn't like the M80's at all! Whatever, they didn't bother meeee!
So, Monday me 'n the rest of the Oaktown Pack got a special treat to celebrate my Pawday. We had to wait around while pops got everything together. Seemed like it took furever……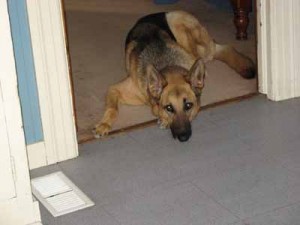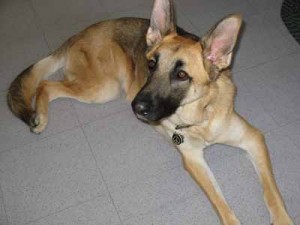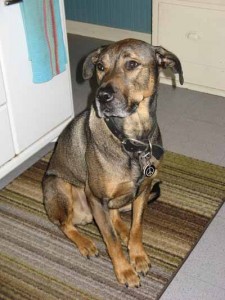 ………..But then finally,
A nice little bottle of vino and……..ANGUS!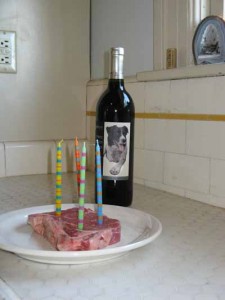 With CANDLES!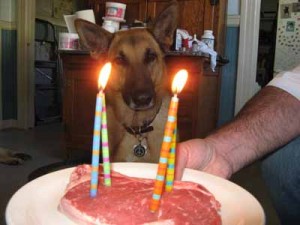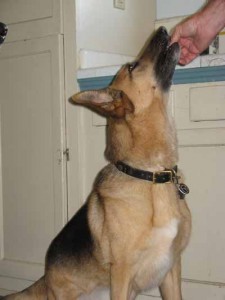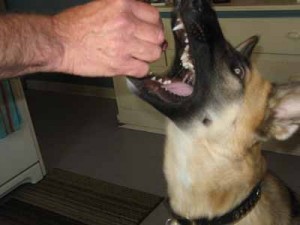 And hand fed!!!
WooooooooooHooooooooooo! That's my kinda celebration!
Geez, mom has totally forgotten how to put together a blog post! What a mess! But Hey everypawdy! Ima back!
xoxoxoxox,
Codie Rae
p.s. that's Travis with the big teeth there
p.s.s mom may have forgotten how to construct a blog but she finally got signed up at YouTube
*Pawday n. synonym for ampuversary